The Yaeda – Eyasi Landscape project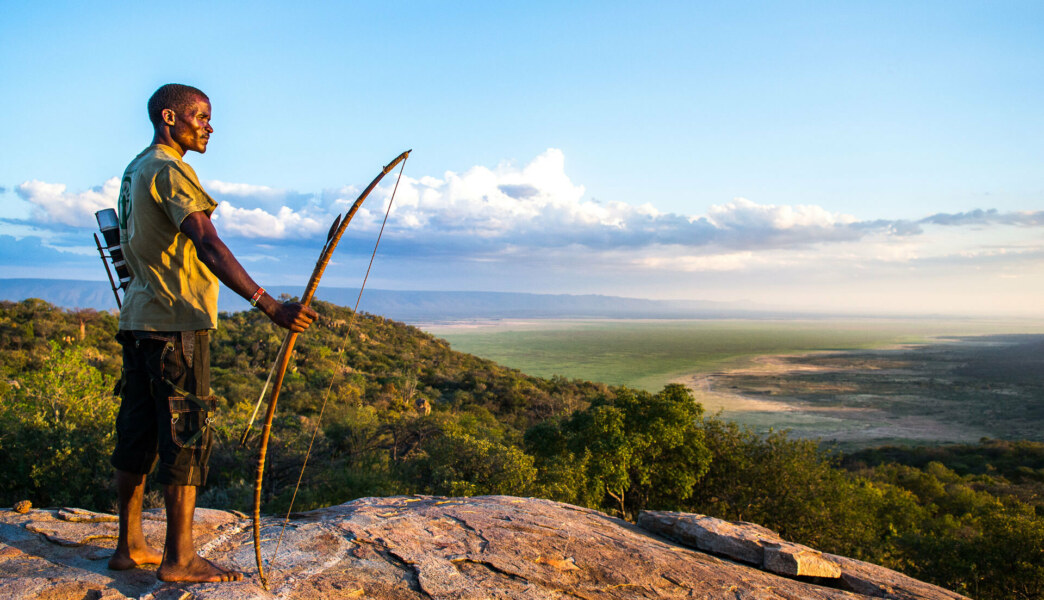 The Yaeda – Eyasi Landscape project
Project Overall Goal
Protection of Tanzanian forests for the benefit of Indigenous Peoples, wildlife and the climate
Executive Summary
The Yaeda-Eyasi Landscape Project links sustainable management of wildlife-rich forests to economic and livelihood improvements. It protects 110,000 ha of dryland forest in northern Tanzania, the ancestral homeland of the Hadza hunter-gatherers. The Hadza have lived in the Yaeda Valley area for 40,000 years. Their lifestyle represents the most ancient form of human existence on earth, and they depend on the health of the environment to sustain it.
The neighbouring Datooga pastoralist communities also depend on a healthy natural ecosystem in order for them to practise their traditional semi nomadic pastoralist lifestyle. In 2021, 9 Datooga communities joined forces with the Hadza to protect an area of dryland forest that connects the Yaeda Valley to the Ngorognoro Conservation Area.
The best stewards of forests are often the indigenous people that have been living with those ecosystems for thousands of years. The Yaeda-Eyasi Landscape Project empowers the Hadza and Datooga to earn carbon revenues through the protection of their forests. This triple bottom line solution shows that climate mitigation impacts can be achieved while also protecting nature and supporting rural livelihoods. It demonstrates that climate justice is inextricably linked to a respect for indigenous peoples' rights. The Hadza became the first group of people in Tanzania to be issued a community Certificate of Customary Right of Occupation (CCRO) – essentially a 'title' for their land. It gave them ownership of the resources in their territory and legal enforcement against encroachment. Following this landmark achievement, the Datooga applied for and then received their own CCRO in 2016.
The revenue earned from the sale of certified carbon credits is paid directly to forest communities empowering the communities to manage their own development needs. The communities receive their revenue in bi-annual payments when the villagers come together to determine how to share the revenue. The project is validated under Plan Vivo Standards , a third-party carbon offset certification body. Plan Vivo projects must demonstrate that they promote sustainable development, improve rural livelihoods; and enhance ecosystem conservation.
Project Details
Sector:
Land Use and Forestry
Tags:
Africa, Low Middle Income Countries, Mitigation and Adaptation, non-blended instruments
Source of Capital:
Philanthropy, private donors and impact investors