Climate-Smart Food Systems Fund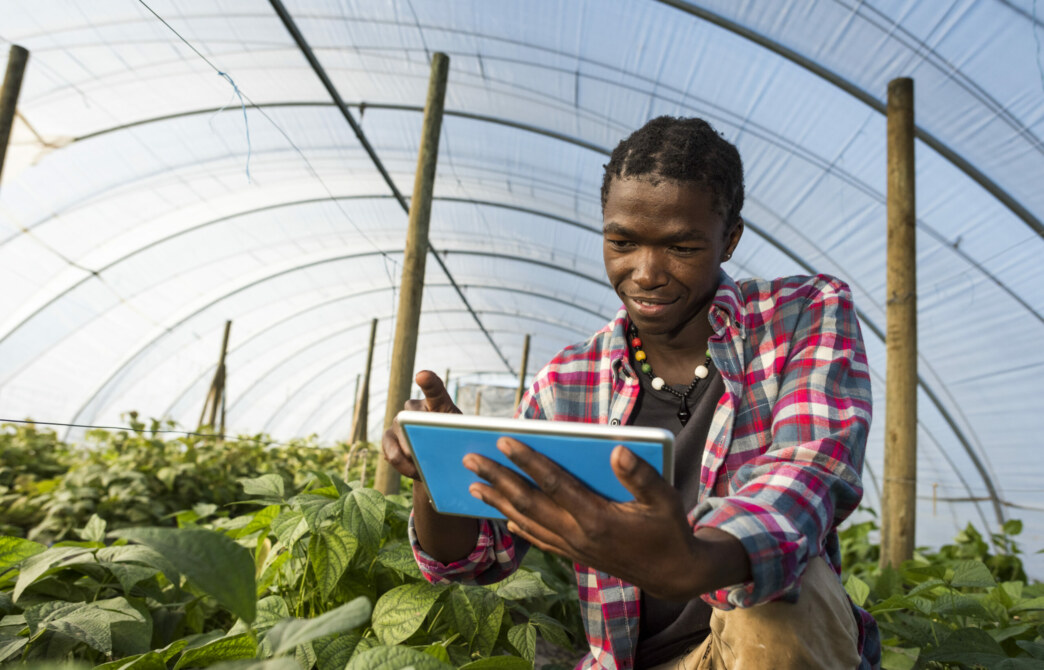 Climate-Smart Food Systems Fund
Project Overall Goal
To encourage and support practices that reduce net GHG emissions across the food system, foster climate resilience and implement adaptation actions to respond better to climate variability and change and develop more efficient use of land and inputs, increasing output per unit and boosting rural economies.
Executive Summary
Responsibility Investments AG and CGIAR have partnered to launch a USD 200 million climate impact fund to help address key challenges of the global food system. The global food system encompasses the value chain from input supply and production of agricultural commodities to transportation, processing, wholesaling, and retailing to consumption and disposal. It is expected that the Fund will provide long-term expansion debt financing along with technical assistance to 20 to 30 small and medium enterprises (SMEs) operating in Asia Pacific, Latin America, and Africa.
The Fund is a reflection of two major global current concerns: first, by 2050, global food production needs to nourish two billion people more while reducing its pressure on ecosystems and biodiversity. Second, the food system represents about a third of global greenhouse gas emissions, while climate change threatens the livelihood of the most vulnerable: smallholder farmers, particularly women, in developing countries. Therefore, to match the need for increase in food production with the Paris Agreement, it is critical to also support the transition to a low-carbon, gender-sensitive and climate-resilient global food system. Climate-smart interventions such as sustainable land use, reduced food loss, renewable energy, and water efficiency, among other, can deliver a large part of the net zero emissions goal targeted by mid-century; while tailored gender-responsive climate adaptation agricultural practices can support smallholder farmers increase their resilience to climate change.
The potential market for this endeavour is large, profitable, and grossly unfunded. According to estimates, USD 350 billion of annual investment is needed to transform the global food system. However, in 2017 and 2018, only less than 3% – out of the USD 579 billion climate finance total spent – was allocated to sustainable food and land use3 in addition, after the United Nations Food Systems summit, governments are increasingly urged to reform food systems especially as COVID-19 has exposed its vulnerabilities. These disruptions create an opportunity to drive long-term transformation to the food system and enable a greener economic recovery.
The Fund plans to address this market opportunity by:
Financing four investment themes, chosen based on responsAbility's track record in sustainable food financing and CGIARs analysis such as regional trends, risk/return and transformative potential: 1) sustainable intensification of production, 2) value adding and efficient processing and logistics, 3) sustainable and inclusive retail and food brands, and 4) climate technology and solutions providers.
Providing long term debt financing- which is typically difficult to find in the local markets especially for growing SMEs:
1-Financing for capital expenditure to growing agriculture and food SMEs. Supported by technical assistance, the financed businesses shall incorporate climate-smart interventions targeting mitigation and adaptation.
2-Financing for permanent working capital to SMEs disrupting the system with innovative business models. Technical assistance will be used in these cases for scaling-up or expanding the scope of their climate-smart interventions.
Providing technical assistance for market building exercises and for gender-tailored value chain interventions. By enhancing the investees' growth plans and strengthening the agricultural practices of farmers, the Fund expects to not only reduce their carbon footprint but also enhance the resilience to climate change impacts by farmers, particularly women, and strengthen their operations, thereby reducing the investment risk.
To apply scientific rigour and effectively incorporate climate change in the design of the investment strategy, responsAbility collaborated closely with the CGIAR. As a pioneer in the food system framework and a leader in applied research in climate resilience and mitigation in agriculture, a strategic partnership with the CGIAR is also warranted once the Fund is operational, supporting in the climate and biodiversity loss risk assessment of transactions, impact estimations, as well as post-investment capacity building linked to climate-smart solutions.
Project Details
Sector:
Agriculture, Food
Tags:
Africa, Americas, Asia, Low Middle Income Countries, Mitigation and Adaptation, blended
Source of Capital:
Bilateral, Multilateral & Development Finance Institution Private Institutional Investors and Asset Managers Philanthropy, private donors and impact investors