Adaptation for Smallholder Agriculture Programme (ASAP)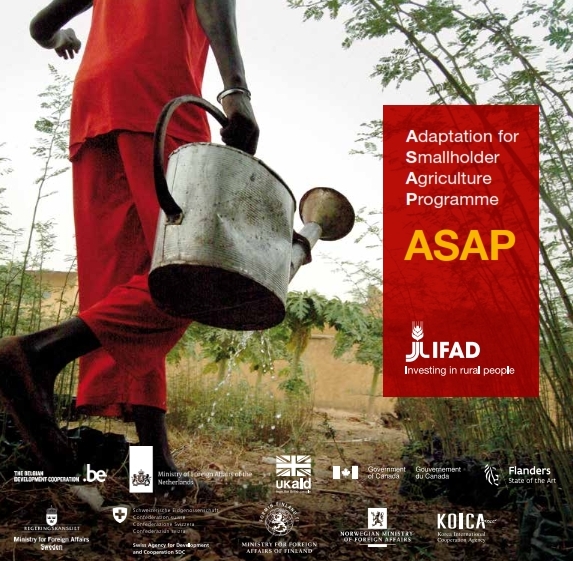 Adaptation for Smallholder Agriculture Programme (ASAP)
Fund Overall Goal
The ASAP is IFAD's flagship programme for channeling climate and environmental finance to smallholder farmers.
Sectoral Focus
ASAP is focused on providing finance to smallholder farmers, scaling up climate change adaptation in rural development programmes and mainstreaming climate adaptation into IFAD's work.
Access criteria
ASAP is incorporated into IFAD's regular investment processes. The Programme Management Department is the administrative unit responsible for coordinating and overseeing ASAP programmes.
Instruments
Grants.
Fund Details
Regional Focus:
Country eligibility goes beyond ODA eligible countries, but recipient countries are restricted to IFAD developing Member States.
Size Range:
$100Ks - $1Ms
Tags:
Access Requirements