IKEA Foundation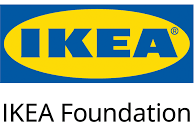 IKEA Foundation
Fund Overall Goal
IKEA Foundation mostly tackles the intersecting inequalities across the globe, including poverty, the consequences of climate change, and lack of resources such as clean air, energy and fertile land. Hence, it works on improving livelihoods and protecting the planet, with the belief that those two components are inseparable.
Sectoral Focus
Focus on improving lives of children and their families that are vulnerable or in poverty through climate change and livelihood developments. Five themes: Climate action, Renewable energy, Agricultural livelihoods, Employment and entrepreneurship, Special initiatives and emergency response, and Refugee livelihoods.
Access criteria
Support long-term programmes and pilot projects. Core support for non-profit partners working in emergency relief.
Instruments
Grants.
Fund Details
Tags:
Access Requirements